ERNST LEOPOLD AND THE REDUCTION OF EMISSIONS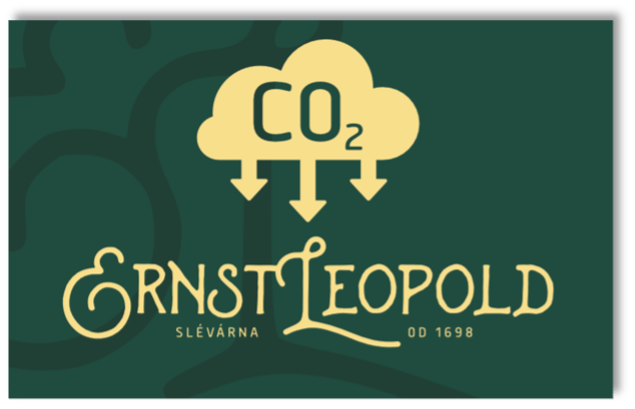 Today's society is not only moving forward with the motto "after us, the deluge", but is beginning to look back at what it is leaving behind, which is undoubtedly the right approach. The individual steps to achieve the most environmentally friendly production can certainly be extensively discussed, especially in the field of foundry. However, the fact remains that we cannot close our eyes to the new direction, but it is necessary to look for ways to minimize the negative impacts on the environment and achieve more sustainable production.
"Ernst Leopold, which runs an energy-intensive business, has long attached great importance to reducing CO2 emissions and the implementation of energy-saving measures for the benefit of the environment," said Zdeněk Tužička, CEO of Ernst Leopold, and at the same time emphasized: "This approach is not new to us. We have been intensively working on reducing energy consumption and searching for sustainable solutions for the past eight years."
One of the approaches that Ernst Leopold has been consistently implementing is the use of residual technological heat for heating its buildings and providing hot water. A few years ago, the company rebuilt all energy sources for heating in order to achieve maximum energy savings. Intelligent software solutions are utilized to manage energy processes within the company.
Windows and entrance doors are also continuously replaced, resulting in cost reduction, increased energy efficiency, and thereby reducing CO2 emissions. The company has also introduced energy-saving LED lighting throughout its premises. Thanks to these and other measures, energy consumption, both gas and electricity, has been reduced by an impressive 25% in relation to overall production.
Another step towards more environmentally friendly operations is the renewal of handling equipment. The company now purchases only new equipment that complies not only with current operational regulations but also the future standards, further contributing to CO2 reduction.
In the near future, the company plans to install a photovoltaic power plant on the roofs of its buildings. This project will be of crucial importance in further reducing energy consumption and CO2 emissions. Ernst Leopold is also actively involved in the transition to electric vehicles for its corporate fleet. The company is preparing infrastructure for charging stations for employees, customers, suppliers, and all visitors to its premises.
"We have no intention of resting on our laurels. We carefully monitor the global trends and actively participate in reducing CO2 emissions. Reducing energy consumption and environmental protection are integral parts of our corporate policy and long-term strategy," concluded CEO Tužička.
The world is changing, and Ernst Leopold is adapting to the new challenges. The efforts to reduce CO2 emissions and support sustainability are an example of how modern technology and innovation can be used to protect the environment. It is our collective responsibility to support and emulate these efforts to make our planet a sustainable and healthy place for future generations.
More news
Today's society is not only moving forward with the motto "after us, the deluge", but is beginning to look back at what it is leaving behind, which is undoubtedly...
Ernst Leopold obtained the TISAX® certification at the end of 2022. It is a security standard guaranteeing the trustworthiness of the organization and...
©2023 Ernst Leopold s.r.o. Processing of personal data Cookies settings
Vyrobil